Meet Dr. Ang
If you are considering cosmetic or restorative dentistry, it is important to remember that while many dentists offer porcelain veneers and other cosmetic procedures, it takes years of experience, advanced skill, an artistic touch to create naturally beautiful smiles. Over the course of her career, Dr. Susie Ang has worked with international leaders in the field of dentistry, and received advanced training at premier dental institutions. Her talent in the fields of cosmetic and restorative dentistry can be illustrated by the amazing smile makeovers she performs. With Dr. Ang, you can trust that your smile is in good hands.
Following her graduation from the University of Toronto, Faculty of Dentistry in 1989, Dr. Susie Ang began a series of continuing education programs and courses that would result in her being chosen to work and train with some of the top cosmetic and restorative dentistry organizations in North America. Beginning with a rigorous post graduate program in Esthetic Dentistry at SUNY Buffalo, Dr. Ang has pursued advanced education courses that range from the diagnosis and treatment of Masticatory System problems, to a series of courses entitled "The Concept of Complete Dentistry" with Dr. Peter Dawson. Dr. Ang has also maintained a consistent relationship with The Pankey Institute, a premier educational center devoted to achieving excellence in cosmetic and restorative dentistry and promoting lifelong learning.
Dr. Susie Ang is committed to helping patients enhance their smile using the latest technology and cutting edge cosmetic and restorative dentistry procedures. Working closely with renowned lecturer and consultant Dr. George Freedman, Dr. Susie Ang has quickly emerged as a leader in the restorative dentistry field in Markham and Greater Toronto. She now devotes her expertise and skills to cosmetic, implant, comprehensive, and restorative dentistry.
Dr. Susie Ang is currently a member of the Academy of General Dentistry, the Toronto Crown and Bridge Study Club, Toronto Academy of Cosmetic Dentistry, the American Academy of Dento-Facial Esthetics, and the American Society for Dental Aesthetics (ASDA). Dr. Ang has been a member of the ASDA since 2004 by meeting rigorous application requirements that included nomination by a current member of the organization, a minimum of 5 years in cosmetic or restorative dentistry practice, letters of recommendation, and the presentation of 5 cases illustrating the concept of aesthetic dentistry. In 2014, she was selected from hundreds of accomplished dentists to be elevated to the level of Fellow of the ASDA by providing satisfactory evidence of scholarship, expertise, and contribution in the field of aesthetic dentistry, and having met the criteria of the qualifying committee. Dr. Ang has managed to combine her scholarship in cosmetic and restorative dentistry, resulting in a symbiotic marriage of technology and preventative dentistry procedures.
Choosing a Cosmetic Dentist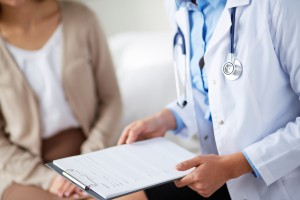 When it comes to selecting a cosmetic dentist, conducting thorough research is important. A dentist who listens to her patients' needs can help create beautiful new smiles with treatments that are customized specifically for each patient. Reading patient testimonials and reviewing before-and-after photos of the dentist's work are two excellent ways to get a better idea of what you can expect.
It can also be beneficial for patients to learn more about the dentist's professional background and education, as well as their overall level of experience. If the dentist is staying up-to-date on the latest dental technology and techniques, treatment is typically more comfortable, more effective, and can often be completed in less time. Another important way to ensure that your cosmetic dentistry results will be attractive and long-lasting is to find out if the dentist takes a comprehensive approach to their patients' oral health. Porcelain veneers, teeth whitening, dental implants, and other treatments can look much better if they start with a strong, healthy mouth as the foundation.
Dr. Susie Ang works to benefit the overall health of her patients, promoting a preventative approach to dentistry rather than looking for quick fixes to dental problems.
If you'd like to learn more, or if you are interested in scheduling a consultation, please contact our office today.