Cosmetic and Dental Implants
Aesthetically beautiful dentistry is a fusion of art and science, designed to improve function as well as form. A skilled cosmetic dentist must take into account tooth arrangement, color and size, as well as skin tone, the shape of lips, and how they fit together on the face. When harmony and balance is created among these features, the end result is visible and dramatic cosmetic enhancement. Procedures like porcelain veneers, teeth whitening, dental crowns, and dental bonding can result in a natural-looking and aesthetically pleasing smile. Patients looking for a true smile design experience can be assured that Dr. Ang will spend the time to carefully listen to your needs, desires and concerns and help you create the look you've always dreamed of!
A beautiful smile is about more than just teeth…. it involves
the face, the heart and soul.
In addition to cosmetic dentistry, Dr. Ang offers comprehensive treatment to correct complex dental problems. She can use restorative dentistry procedures to replace missing teeth, repair damaged teeth, and correct jaw and bite abnormalities. Whether she is restoring dental implants or treating TMJ disorders, Dr. Susie Ang can improve your oral health, increase the function of your teeth, and enhance your natural beauty.
Porcelain Veneers
Susie Ang DDS can help patients achieve the breathtaking smile of their dreams using the latest techniques and highest quality materials. Dr. Ang will not only achieve your aesthetic goals but also ensure that functionality is restored. If you are looking to improve your smile or to fix and protect a damaged tooth please visit our porcelain veneers page.
Teeth Whitening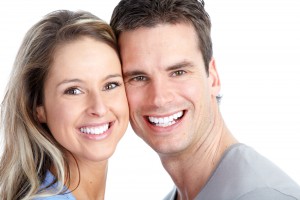 As one of the fastest and easiest ways for patients to improve the appearance of their smile, tooth whitening has become a very popular treatment in cosmetic dentistry. New breakthroughs in dental technology give progressive dentists such as Dr. Ang the ability to give patients several options for teeth whitening, including professional in-office whitening and at-home teeth whitening systems with customized trays. With an advanced tooth whitening treatment from Dr. Susie Ang, patients can achieve results that are brighter, whiter, and more accurate than what over-the-counter whitening products can offer. Teeth whitening can be a great way for patients to achieve a smile that shines! This simple cosmetic dentistry procedure can also be a "quick fix" for your teeth prior to an important event, such as weddings, reunions, birthdays, or anniversaries. For more information about effective ways to brighten your smile visit our teeth whitening page.
Dental Implants
Dr. Ang can replace missing teeth and return function using dental implants that look and perform like real teeth. For more information on dental implants please visit our dental implant page.
Dental Bonding
Dental bonding is equivalent to placing the finishing touches on a beautiful piece of art. With the lips as the frame, and healthy gums as the background, Dr. Ang can use dental bonding to improve the shape and color of teeth and enhance the overall beauty of your smile.
Dental bonding allows Dr. Ang to lengthen or repair chipped teeth, and fill in gaps or mask discoloration in teeth. Dr. Ang begins dental bonding procedures by applying tooth colored composite resin to the surface of the tooth, sculpts the shape, and hardens the material with a bright light. Dr. Ang completes the dental bonding with final sculpting and polishing to create a smooth finished surface. With dental bonding, Dr. Susie Ang can improve the structure as well as the cosmetic appearance of smiles in a single office visit.
Dental Bridges and Crowns
When decay or damage to a tooth is severe, a filling may not be a sufficient solution. In such cases, the entire surface of the tooth can be covered and reinforced with dental crowns. With custom staining and a computerized analysis of tooth shade, Dr. Ang can create dental crowns that look so natural it will be hard to tell which of your teeth are real and which are not. When used in conjunction with bridges, these natural-looking dental crowns can fill in gaps created by missing teeth, and prevent the surrounding teeth from shifting. With dental crowns, Dr. Ang can create a permanent and aesthetically pleasing smile in just a few visits.

Tooth-Colored Fillings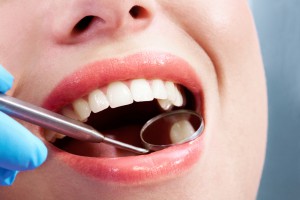 In the past, dentists used fillings made of silver and mercury to repair cavities and tooth decay. Those fillings were wedged into the teeth, and often caused breakage and fractures. Dr. Susie Ang is committed to offering mercury-free, tooth-colored composite fillings. These fillings are made of a stain-resistant, composite resin or porcelain material, and are sealed tightly to the tooth structure.
Not only are old silver fillings unattractive, there are concerns that these amalgam fillings may cause mercury poisoning. In some parts of the world, children and women of child-bearing age are prohibited or discouraged from having their teeth filled with this substance. At her practice, Dr. Susie Ang uses only the finest dental materials and technology to repair decayed or damaged teeth. With CEREC 3D technology, Dr. Ang can fabricate and place a strong, beautiful tooth colored filling all in one visit!
Full Mouth Reconstruction
For patients in need of extensive dental work to repair missing or damaged teeth, Dr. Ang can create a beautiful and healthy new smile with a complete reconstructive treatment plan. A full mouth reconstruction uses a combination of restorative and cosmetic dentistry treatments such as dental implants, porcelain veneers, ceramic crowns and more. These procedures can help restore and repair the form and function of your teeth, which can also improve your ability to eat and speak. Each full mouth reconstruction is designed specifically to meet the patient's individual needs, so no two reconstructions are the same. To create your customized smile, Dr. Ang will evaluate your oral health and ask you about your personal preferences. After the assessment, she will create a treatment plan that can produce the best possible outcome for you. By working closely with you, Dr. Susie Ang can restore your teeth so that you can function comfortably, with a beautiful new smile that will leave you feeling more confident and self-assured. Contact Dr. Ang today!