General and Routine Care
In addition to cosmetic and restorative procedures like teeth whitening and dental implants, our experienced cosmetic dentist, Dr. Susie Ang, provides general dentistry and routine dental care services to both children and adults. Dr. Ang aims to provide every patient who walks through our doors with advanced techniques and comprehensive care to identify and treat dental problems as early as possible, reducing the potential for teeth and gum issues to become more severe and require major corrective procedures later. With state-of-the-art laser dentistry, thorough oral exams and teeth cleanings, and the use of some of the latest dental technology, Dr. Ang can keep your smile healthy and bright for years to come!
Periodontal Care and Laser Dentistry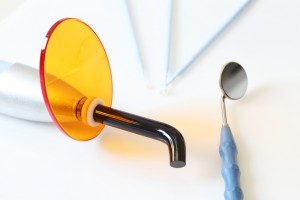 Advancements in laser technology now make it possible to perform many dental procedures without drills and needles. Laser dentistry offers patients an option for minimizing their pain and anxiety, while also maximizing precision for optimal results. Lasers can be used in a variety of cosmetic and restorative dentistry procedures, and they are especially useful for periodontal care (gum treatments). This technology makes it possible to reduce bleeding and swelling while promoting a faster healing time. Plus, laser dentistry is often a virtually painless procedure and typically results in less discomfort after treatment is complete.
Oral Exams and Dental Cleanings
Regular oral exams and dental cleanings can help you maintain the health of your teeth and gums while catching potential problems before they get worse. Dr. Ang recommends at least two regular check-ups each year that include an oral exam and a teeth cleaning. Early detection of problem areas can often lead to much less invasive treatment options.
Digital X-Rays
Digital x-rays offer a faster and more convenient way to produce detailed images of your teeth. Radiation exposure is significantly reduced compared to traditional x-rays, and there are no environmentally harmful chemicals necessary to develop the images. Plus, digital x-ray images can be shared with you almost instantly so that you and Dr. Ang can review them and talk about any dental problems you may be experiencing.
Oral Cancer Screening with VELscope®
Oral cancer that is caught in early stages can dramatically increase the chances of survival. That's why regular oral cancer screenings are crucial to make sure there are no cancerous or pre-cancerous areas that have formed inside the mouth. Dr. Ang uses the advanced VELscope® technology to give patients a thorough oral cancer screening. Utilizing a special light to identify any possible abnormalities, the VELscope® procedure is completely painless, takes about two minutes to perform, and can be part of regular check-ups here at our practice. Dr. Ang recommends at least two oral cancer screenings each year for patients who use tobacco products, and at least one screening a year for those who do not use tobacco products.