Renew Your Smile with Porcelain Veneers!
Posted on June 12, 2015 in Cosmetic Dentistry, Porcelain Veneers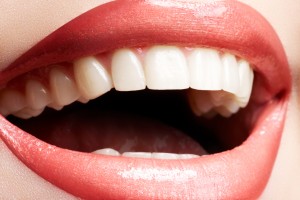 One of the most popular cosmetic dentistry treatments here at the practice of Dr. Susie Ang is the porcelain veneer procedure. There are so many ways that porcelain dental veneers can enhance the look of your smile, it's almost impossible to count them all! These treatments can improve a number of common dental imperfections, adding strength and protection to affected teeth as well as renewing their appearance.
A porcelain veneer is a thin, ceramic shell designed to cover only the visible portion of an affected tooth. Veneers can be excellent solutions for chips, gaps, spaces, and teeth that have become worn down. Since porcelain veneers can address mild to moderate teeth crowding, they may also be good options for individuals who want straighter teeth but do not want to undergo orthodontic treatment. Another benefit of porcelain veneers: they can cover deep stains that teeth whitening treatment may not be able to significantly improve.
Porcelain veneers are known for their resistance to staining and discoloration. They are designed for the best possible fit and they are color-tinted to provide the most natural-looking results. They are also known to be incredibly long-lasting – with proper care, porcelain veneers can last for decades.
Candidates for porcelain veneers are typically those who have reasonably healthy gum tissue and adequate bone density. Individuals who have severe teeth crowding may be better suited to a full orthodontic treatment; however, porcelain veneers can be beneficial for milder forms of teeth misalignment.
There are some before-and-after examples of porcelain veneers procedures in our dental treatment photo gallery – please feel free to take a look. If you would like to renew the appearance of your teeth and achieve a "Hollywood" smile, porcelain veneers may be the ideal option for you!
To learn more about porcelain veneers, or to schedule a consultation with Dr. Ang to talk about your options, please contact us today.